Mathematics
Mathematics
Mathematics Curriculum Intent
Mathematicians at Kirk Hallam will develop a sense of PRIDE in their work through success. This success is promoted through the cyclical nature of the scheme of work, which allows every scholar to be pushed to achieve mathematical excellence. Scholars will actively build upon their mathematical strengths and endeavour to learn new mathematical concepts. Excellence and achievement will be recognised and celebrated regularly through the Kirk Hallam Academy rewards system.
In Mathematics scholars will be provided with the knowledge needed to comprehend and apply mathematical language fluently. This will be done by adopting a holistic approach to group and individual reading when solving mathematical problems. Where problems are in context, they will be broken down into tier 2 and 3 words ensuring that scholars understand the key vocabulary and are able to apply it. Precise use of correct mathematical language will be supported at home through the use of Knowledge Organisers and homework.
Scholars will be taught to think and form ideas in a coherently mathematical way. Scholars will study increasingly complex ideas demonstrating that they have secured fluency and can think independently to reason and solve problems. They will progress through the course securing and building upon knowledge and understanding.
Our vision for Mathematics:
We aim to create the very best Mathematicians. We challenge scholars to think, act and speak in the manner and tone of an excellent mathematician. We do this by quality first teaching which ensures scholars understand underlying Mathematical principles and can apply them in a variety of familiar and unfamiliar contexts. We teach content in its totality and constantly refer to 'why' mathematical techniques work, encouraging scholars to make connections between ideas and topics. Upon completion of the course scholars will be equipped with a lifelong essential skill, which can drive success in the many career paths available.
Implementation.
As Scholars progress through each AC they will encounter each of the strands of mathematics listed in the National Curriculum. These include number, algebra, geometry, ratio and proportion, geometry and measures and statistics. Through KS3 and in to KS4, the maths scheme will be delivered in cyclical way, meaning scholars will revisit prior knowledge and enhance their breadth of understanding of each strand. Knowledge is checked throughout the year by interleaving topics and placing retrieval questions that are dynamically chosen for the emerging needs of each group.
The crucial knowledge our Scholars will acquire will enable them to become fluent mathematicians with the ability to coherently approach problem solving questions. They will be able to answer questions with precision, writing their answer in a well-structured and mathematically correct manner. This will allow scholars to perform in their GCSE to their maximum potential and allow them to have a wider choice for future study.
Mathematics will enhance the cultural capital of Scholars by enabling them to understand the maths behind local and world events. They will be able to discover unique solutions to current affairs. In our scheme of work they will encounter real life, context based questions including tax, mortgages, interest rates and bank statements. This study will allow scholars to apply their acquired skills purposefully to familiar situations, and will prepare them for life events they may face in the future.
Subject Progression Map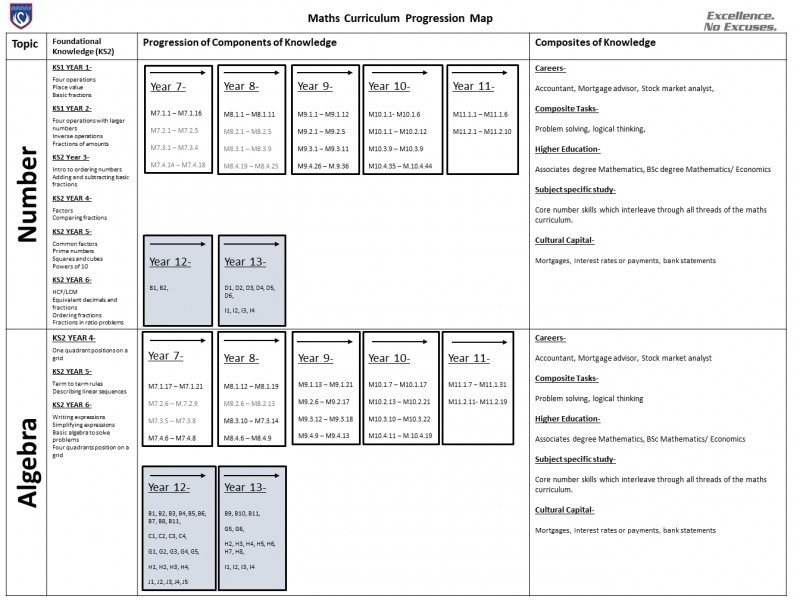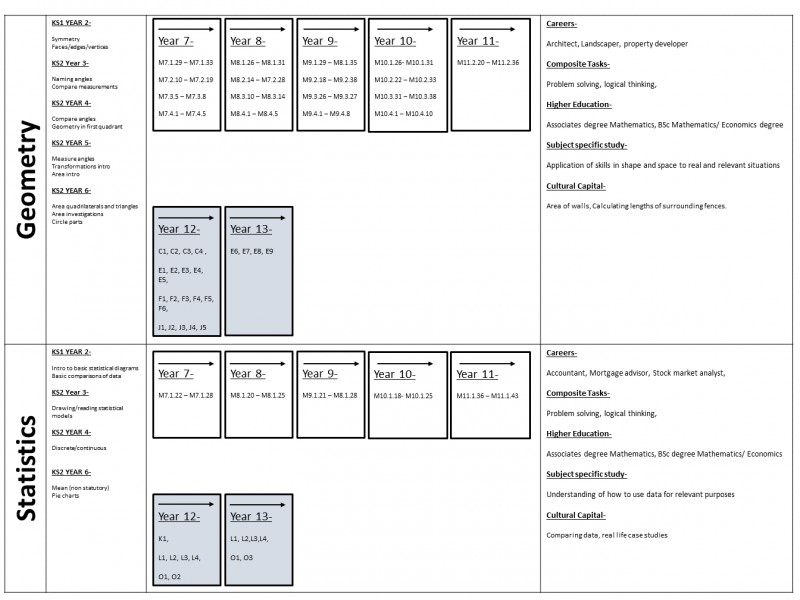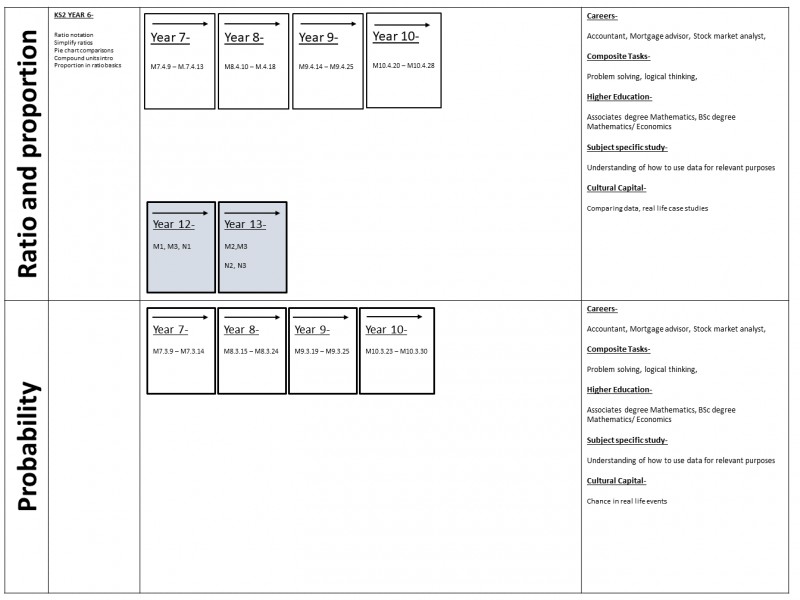 AC Overview
Medium Term Planning
August 2022
| M | T | W | T | F | WE |
| --- | --- | --- | --- | --- | --- |
| 1 | 2 | 3 | 4 | 5 | 6 |
| 8 | 9 | 10 | 11 | 12 | 13 |
| 15 | 16 | 17 | 18 | 19 | 20 |
| 22 | 23 | 24 | 25 | 26 | 27 |
| 29 | 30 | 31 | | | |